We now have some very interesting evidence that NASA and the world governments are trying to hide from us that there is something at our North and South Poles.
And from all the documented evidence available, WHAT they are hiding looks to be a massive entrance or hole to the inner earth! As the federal agency at the forefront of exploring outer space, NASA winds up being the front door for all manner of alien conspiracies.
And so every year, to find out what the miscreants at the space agency have been keeping from the good, honest people of America, we like to google the phrase "NASA hiding.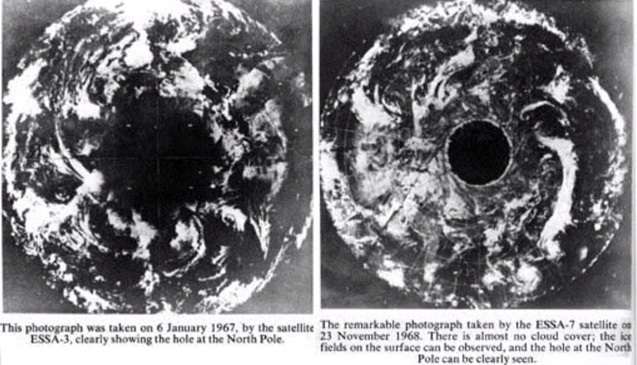 Check out this video: