We asked the BuzzFeed Community to show us the creepiest unexplained photos they've ever taken. Here are the eerie results.
1.
This homecoming night horror: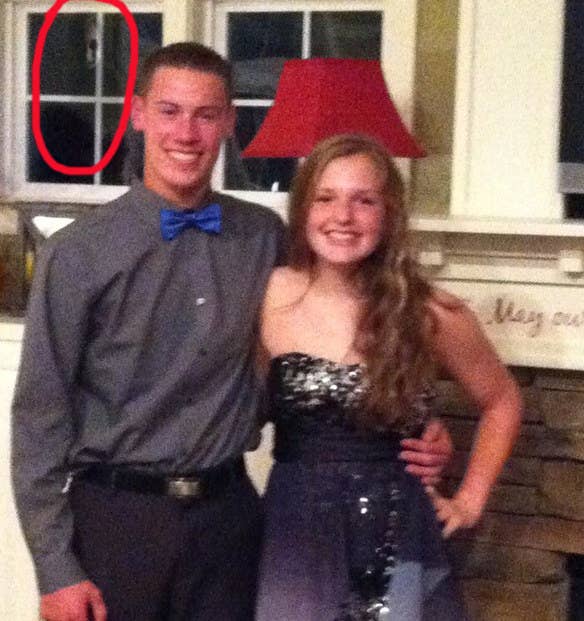 "My mom took this picture on her phone of my little brother and his girlfriend on the night of their homecoming. My brother pointed out the face in the window."
2.
This cemetery comrade: